New Vehicles
Agincourt Nissan has Merged with Morningside Nissan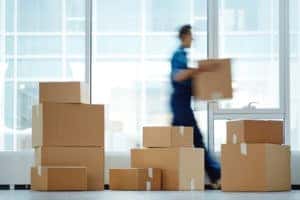 As of February 1, 2021 Agincourt Nissan will merge with Morningside Nissan, another Drive Autogroup location. Agincourt Nissan, previously located at 1871 McCowan Road in Scarborough, Ontario will now operate out of our Morningside Location just 10 minutes down the road, at 898 Milner Avenue in Scarborough, Ontario.
We have many Nissan dealerships at Drive Autogroup and happy to still serve our customers with the professional and knowledgable Nissan experience they are accustomed to. On behalf of both Drive Autogroup & Agincourt Nissan, we graciously thank all of our customers for their loyalty as they've been with us for many years. We look forward to continuing to provide you with the best customer service at one of our other Nissan locations closest to you.
FAQ
What if I service my vehicle at Agincourt Nissan?
We are still available to serve you at Morningside Nissan, located at 898 Milner Avenue in Scarborough, Ontario. Please give us a call at 416-284-9800 or schedule your appointment with us on our website.
I received a letter that suggested I service my vehicle at another Nissan location. What do I do?
Agincourt Nissan & Drive Autogroup have sent out communications to our valued customers regarding the amalgamation of Agincourt Nissan & Morningside Nissan. In some cases, another Drive Autogroup Nissan location may be closer and more convenient. Your personal, suggested dealership is outlined on our communications. If you are unsure which dealership is the closest to you, please visit our web page here as it outlines all dealership addresses and directions.
What other Nissan stores does Drive Autogroup have?
Drive Autogroup has Nissan Dealerships across Toronto & the Durham Region. We have locations in Scarborough, Ontario (Morningside Nissan), in Markham, Ontario (Village Nissan), in Ajax, Ontario (Ajax Nissan) & in Whitby, Ontairo (Midway Nissan). Please schedule your appointment with the Nissan location more convenient to you.
If you have any more questions, please use the form below and we will get back to you with the answer to your inquiry.